Surfing In Costa Rica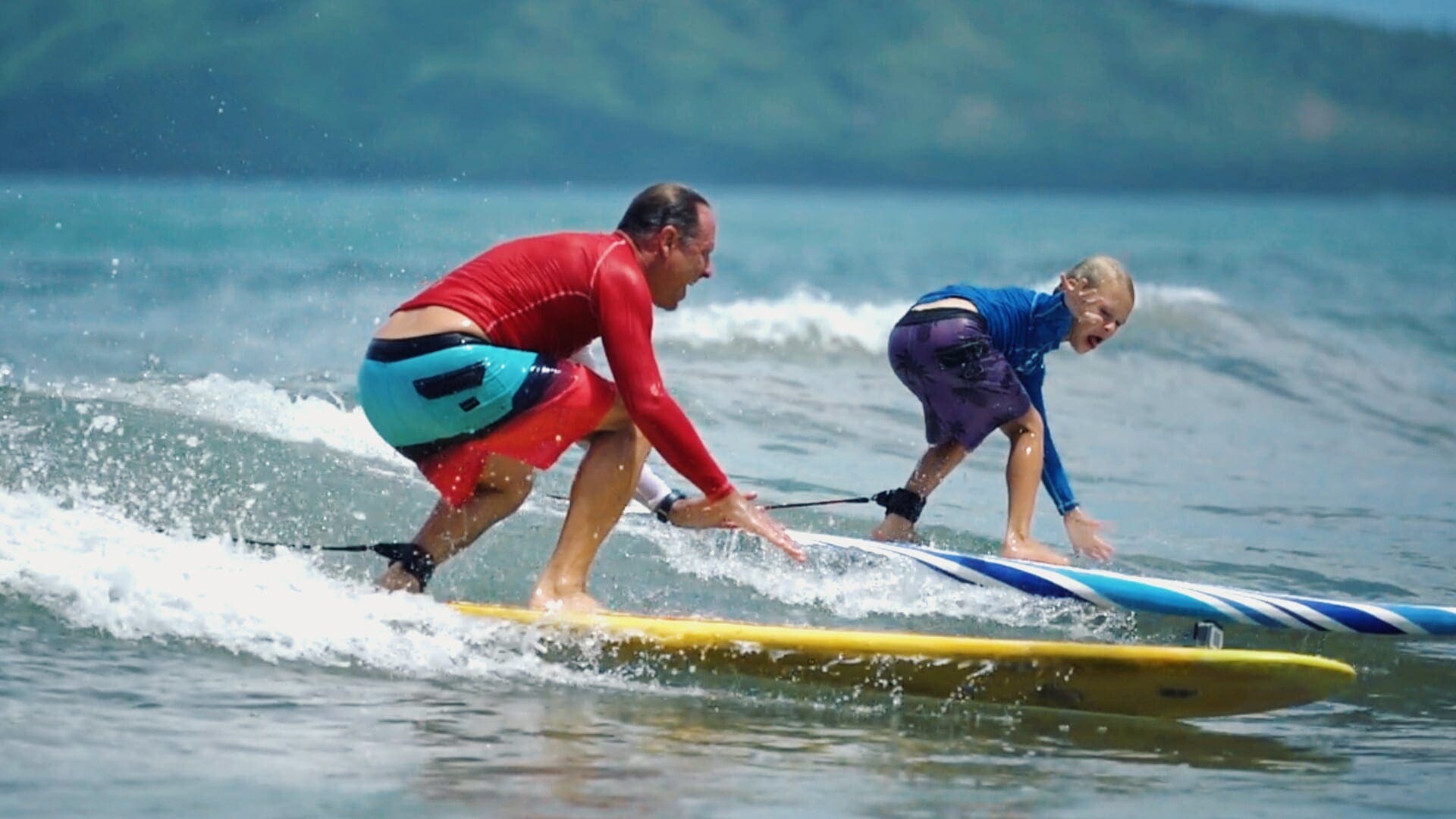 Costa Rica is well known for its Beautiful Beaches and many are Perfect for Learning to Surf. It is a Fun and Rewarding Sport and is something that is accessible to all ages! When you enroll in a Surf Lesson, you'll have a Surf Coach dedicated to your Success. You'll learn how to surf the right way, from true Experts that will show you exactly what to do to master the sport and continue to improve.
You can choose from a One-Day Surf Lesson to a Multi Day Surf Camp. The Surf Lessons are usually Two Hours long and are scheduled according to the Ocean Tides. In the Introductory Surf Lesson you will Learn the Basics of Surfing such as Standing, Paddling, Turning, Tides as well as Ocean Awareness and Surf Ethics.
Surfing is all about having a Good Time. Not only will you learn to surf, but you'll have a blast doing it. On offer are Private Lessons as well as Group Lessons for Beginners, Intermediate and Advanced.