Luxury Catamaran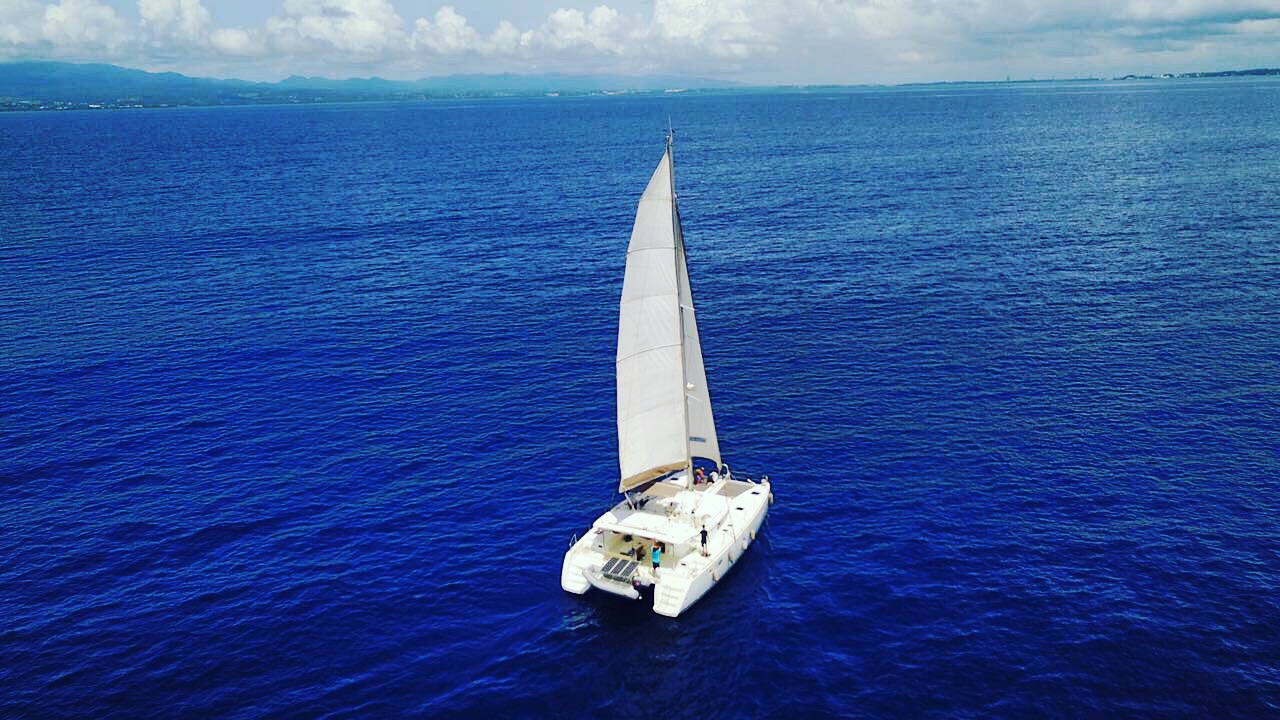 Your 2 Day & 2 Night luxury diving experience begins with welcome drinks as you step on board and witness an amazing sunset as we sail out to sea along the impressive Guanacaste coastline before enjoying your first dining experience under the stars. Have restful nights sleep in your personal luxury cabin before a full day of diving, cruising the Las Catalinas Islands and then do it all over again.On day 2, wake up to another beautiful morning with a pre or post breakfast dive before cruising back to shore, making your 5th dive and enjoying your departure lunch.On board dining consists of carefully tailored breakfast, lunch, dinner and delicious snacks to suit you and your group's dietary requirements.
We welcome divers, snorkelers, sun bathers, young and old on board. Bring a book, tablet or your favorite playlist and find yourself a private spot on this spacious yacht or splash on the sun-cream and lay in the golden Costa Rica sun.
Your charter includes all meals, soft drinks, water, juices, tea and coffee.
Maximum guest capacity 6
Add on Costa Rican Beer Package
Including Red & White Wine $50 per person
Add on Liquor/Spirits Package $50 per person
Add on Nitrox 30% $20 per Cylinder
Cost: $7,000USD

Day 1 - Sunset departure with welcome drinks followed by Dinner
Day 2 - Breakfast - Snacks - Lunch - Snacks - Dinner (3 Dives)
Day 3 - Breakfast - Snacks - Lunch - Return to Base (2 Dives)