Instructor Development Course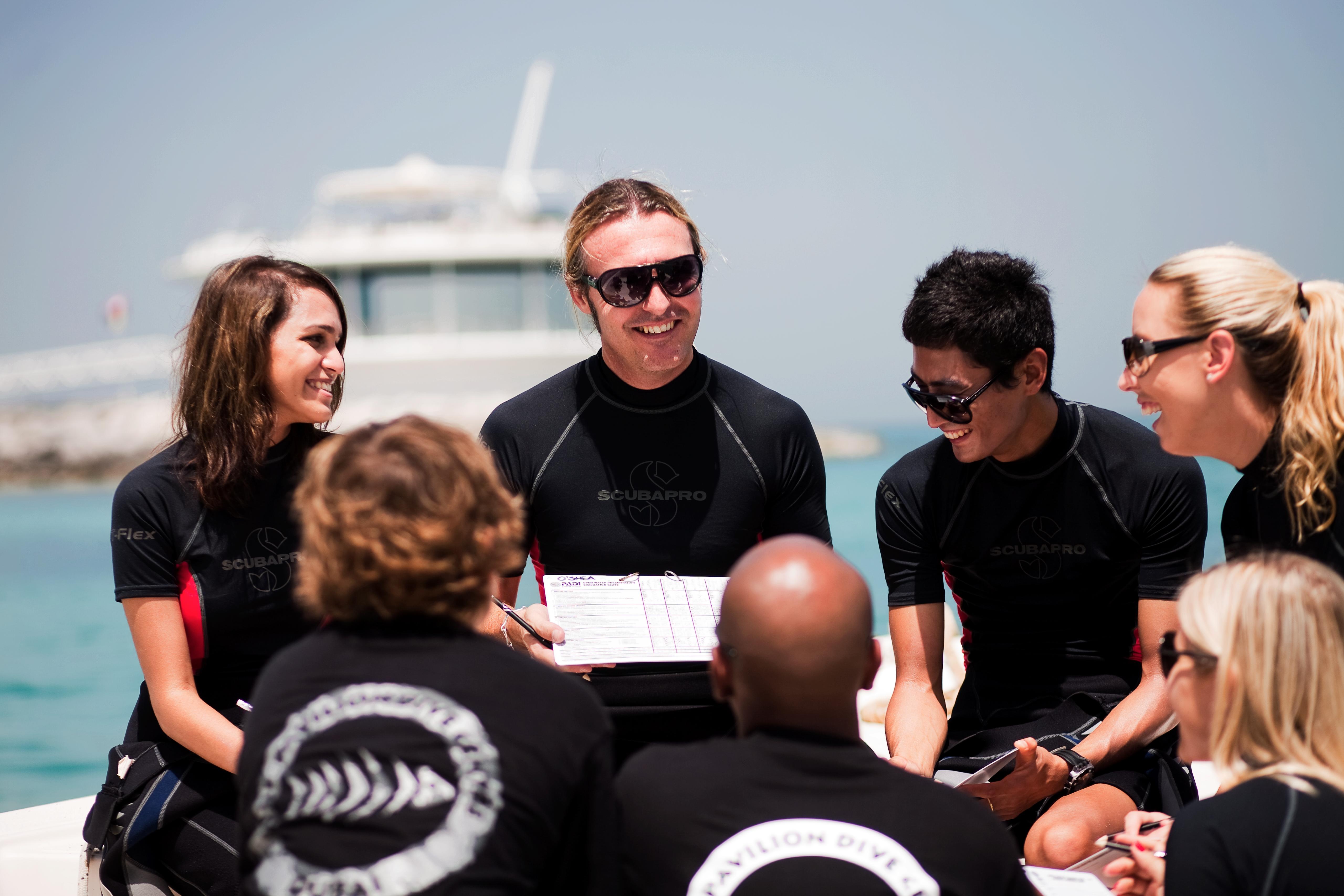 A PADI IDC consists of comprehensive knowledge development and evaluation, covering all aspects of scuba instruction and important exposure to other areas of the diving industry. PADI Instructors are the most wanted diving professionals in the industry - so why look any further? If you are reading this then you have most likely already made up your mind. Let's look at the details of our PADI Instructor Development Courses in Costa Rica, we believe it is the best value for money IDC you will find:
Our PADI IDC at Scuba Dive Costa Rica runs over 8 consecutive days, plus another 2 days if you still need to complete your EFR Instructor rating. Over those 8 days you will spend roughly half of your time in the classroom and the other half in the pool and open water. The IDC teaches you how to conduct all the core PADI course including experience programs. You will learn how to get organized to effectively teach PADI courses and present academic classes, confined water dives and open water dives. You will also learn how to stay within the standards set out by PADI and manage your personal and student risk. The IDC will also develop your business skills as a diving professional preparing you to not just teach but get ahead in the industry.
In class we will cover 10 live IDC presentations delivered by our PADI Course Directors and IDC Staff Instructors. These complement the 9 presentations you will have completed on line. In class you will present a minimum of 3 Knowledge Development Presentations and work on your diving theory in preparation for your Instructor Exams. In the pool we will further develop your skill demonstrations and you will conduct 4 Confined Water Presentations, role playing with your team mates. In the open water we will hone your rescue skills and you will also deliver 2 Open Water Presentations each consisting of 2 skills.
One of the biggest challenges for IDC Candidates at the Instructor Exams is the Diving Theory. No-one likes sitting written exams so do yourself a favour, sign up for Dive Theory Online, this is the best way to get back on track with the diving theory you will need as a PADI Instructor. The program is a straightforward review of dive physics, physiology, skills, equipment and environment, plus using the Recreational Dive Planner (RDP). By successfully completing Dive Theory Online, you can get credit for the dive theory exam requirement during your IDC but not the IE. We have also added a 2 day IDC Preparation Course to the front of the IDC. We cover Divemaster theory, in water skills assessment and practise including Rescue diver skills.
To ensure that you can concentrate fully on your PADI Instructor Course, our PADI Course Directors and Instructor Development Staff provide dedicated Instructor training in several languages including English, Spanish, German and Swedish to name a few.
After completing your IDC you will attend the PADI IE. An Instructor Examination is a two-day evaluative program that tests an instructor candidate's teaching ability, dive theory knowledge, skill level, understanding of the PADI System, and attitude and professionalism. PADI IEs are standardized and conducted by specially trained PADI Instructor Examiners. Our IDC's are scheduled to finish just days before an IE so that you are prepared and confident to give it your best shot.
To enrol in a PADI IDC you will need to:

Be a certified Diver for at least 6 months
Be a certified PADI Divemaster or have an equivalent rating with another training agency
Have an EFR Primary and Secondary Care certificate current within the past 24 months
Be a certified EFR Instructor (this can also be completed in conjunction with your IDC)
Have logged at least 60 dives (you will need 100 dives to attend the IE)
Have medical statement signed by a Physician in the past 12 months