Reasons to visit Potrero & Tamarindo Costa Rica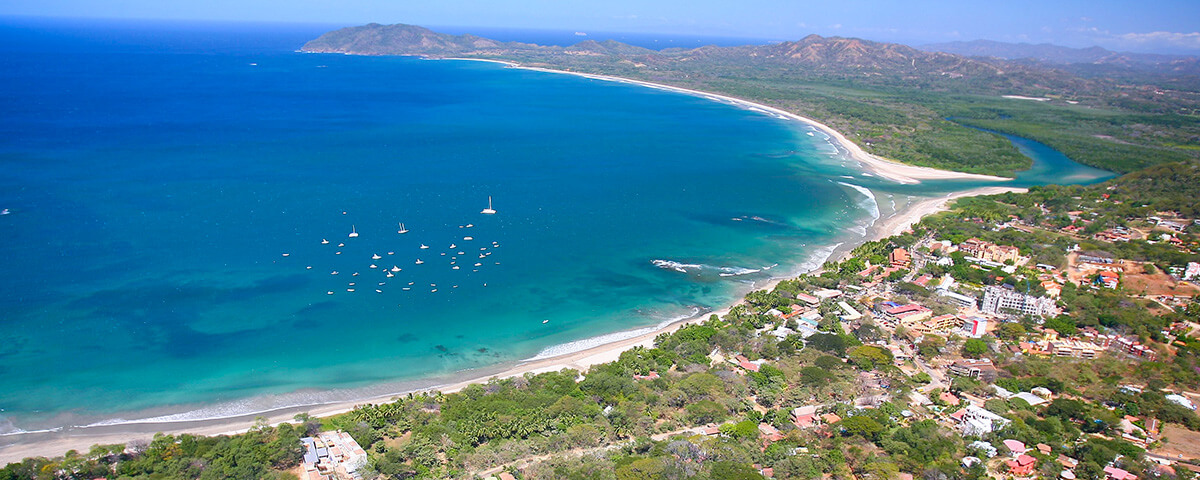 Potrero & Tamarindo, fabulous tourist destinations for relaxation and fun in Costa Rica
If you are looking to escape and slow everything down, Potrero in Guanacaste Costa Rica is one of the newest growing locations. In Potrero you can find great boutique hotels and a variety of quality restaurants and friendly bars.
It is conveniently located just 1 hour from Liberia International airport (LIR) or 4 hours from the capitol San José (SJO).
There are plenty of land-based activities starting from Potrero and nearby Flamingo but is in Potrero where you find our main PADI Dive Center and our boat departures to the famous Las Catalinas Islands.

Las Catalinas Islands are home to the best coastal scuba diving in Costa Rica and during the summer offer world class diving conditions with Giant Pacific Manta Rays, Humpback Whales and azure waters teaming with life.
Being the main departure area for most boating activities this is where you find your fishing and snorkelling tours too. The beaches are very quiet, unspoiled and secluded, so if you are looking for peace and quiet, Potrero and nearby Flamingo is for you.
Tamarindo, a tourist destination for rest and enjoyment in Costa Rica
Today, Tamarindo is one of the most developed and visited seaside towns in Costa Rica for its beautiful beaches, variety of accommodation and its surfing culture. The dryer climate and geography make it the ideal tourist destination for water sports and other activities such as hiking, surfing, ATV yours and more.

It is conveniently located just over 1 hour from Liberia International airport (LIR) or 4 hours from the capitol San José (SJO). Tamarindo boasts its own airport just 10 minutes out of the town.
The seaside town of Tamarindo is so popular as it has hotels, hostels, boutique hotels, bars and restaurants of all prices and tastes, so everyone can enjoy it at a price that suits them. Tamarindo is a family, friends or honeymooners destination with enough variety of activity for all.
Crystal clear waters and great waves offer snorkelling, surfing and scuba diving off the Coast of Potrero & Tamarindo, Costa Rica
The most spectacular beaches are found in Costa Rica, and most of them are located in the Potrero & Tamarindo districts. Crystal clear waters, soft sand of all colours, make it a holiday area where you can take part in exciting adventures such as Scuba Diving, Surfing, snorkelling, kayaking, sport fishing and Stand up paddling.
The best time to enjoy a tan or surf is in summer, which begins from December to May. But if you want to experience the best of the underwater marine world, you should visit from June to October.
At Las Catalinas you will find a variety of dive sites for novices and experts. Scuba Diving in Costa Rica is one of the activities that you should have high on your list of things to do even if you are not certified. Las Catalinas Islands just 20 minutes off shore from Potrero have amazing places to dive. It does not matter if you are a total newbie and have never experienced diving, or if you are already an expert, there are half days courses with professionals that will get you into the water in just minutes. For certified divers you can rent equipment and join a guided dive trip from experience some of the most amazing marine life on the planet.
You can take an introductory diving course in just half a day or a PADI Open Water Course over three half days resulting in a certificate that will allow you to dive anywhere in the world.
At Scuba Dive Costa Rica (SDCR) our PADI 5 Star multilingual center, we offer world class diving for novice divers and certified divers. Contact our dive center and enjoy a tropical paradise!