Las Catalinas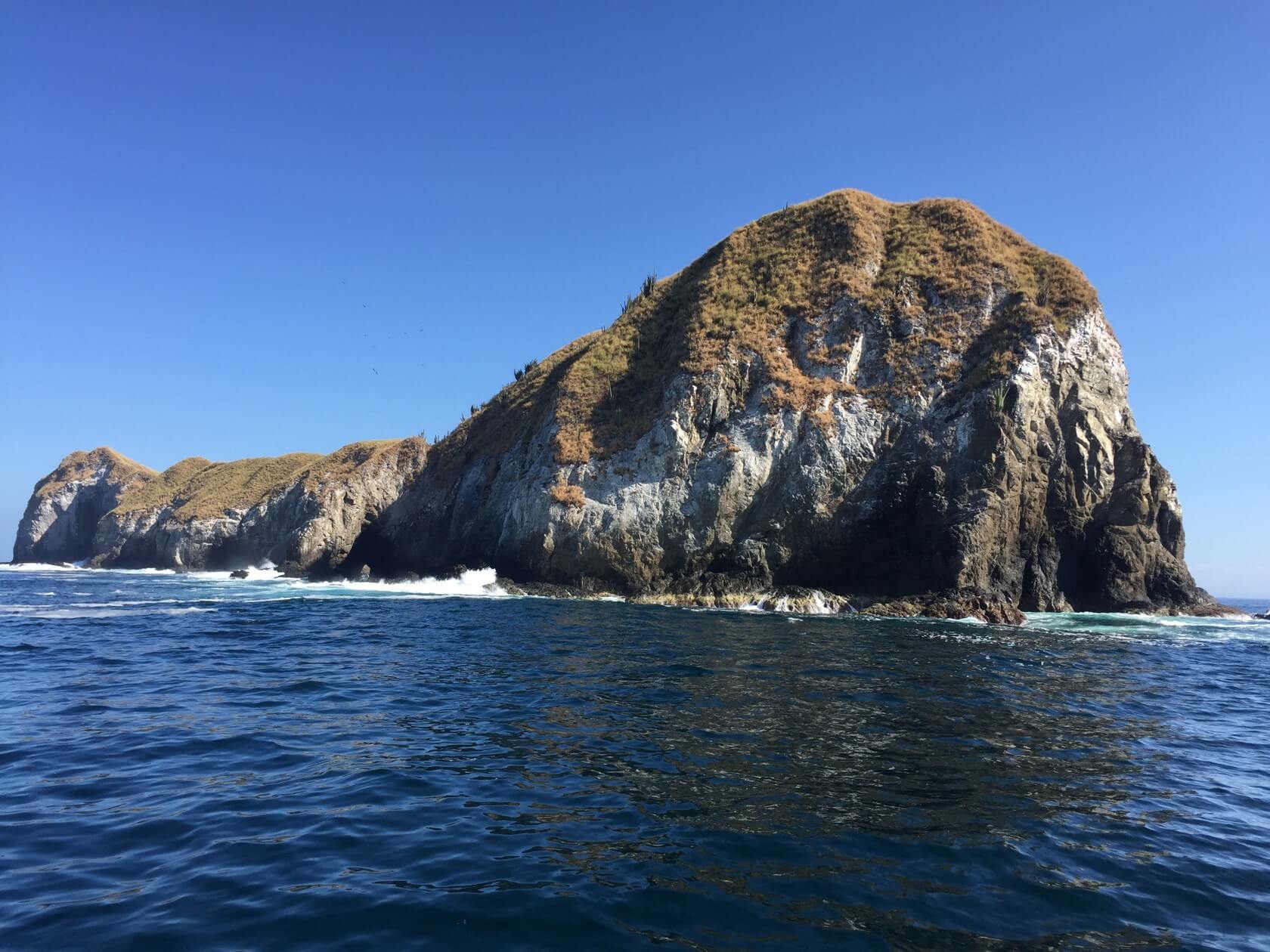 Las Catalinas Islands are home to some of the best coastal diving in Costa Rica with a fantastic variety of marine life. If you are planning to dive during your visit to Costa Rica, Las Catalinas has to be on your list of places to dive. The Islands are famous for the Giant Pacific Manta Ray sightings which are typically seen over the winter months of December to May.
The Islands are also home to White Tip Reef Sharks, Eagle Rays, Devil Rays, Cow Nose Rays, Turtles, Dolphins, Moray Eels, Puffer Fish, giant schools of Jacks and Grunts. Over the months of August and September the Humpback Whales come inshore of the Islands to give birth and can be seen frequently close to the dive boats and divers are treated to whalesong almost everyday during this season.
Las Catalinas dive sites are suitable for all levels of diver and snorkeler. We conduct Discover Scuba Diving, Snorkeling and all our PADI training courses here.

We also offer a Fast Private Boat if you are looking to stay away from the crowds. Charter this boat for yourself or up to 6 other divers/snorkelers. This is a 30ft rigid inflatable boat and gets you out and back to Las Catalinas quicker than any of the other dive boats if you want speed and privacy.
| | |
| --- | --- |
| 2 Dives Full Equipment | $110 |
| 2 Dives No Equipment | $100 |
| Private Fast Boat - Max Capacity 6 Divers | $700 |
| Nitrox Cylinder 30% O2 | $20 |
| Discover Scuba | 1 Pool and 2 Ocean Dives | $150 |
| Snorkeling Inc Equipment | $60 |

Giant Pacific Manta Ray (Manta birostris)
White Tip Reef Sharks (Triaenodon obesus)
Spotted Eagle Rays (Aetobatus narinari)
Devil Rays (Mobula thurstoni)
Cow Nose Rays (Rhinoptera bonasus)
Pufferfish (Tetraodontidae)

We dive Las Catalinas every day and we meet at 7:30am in Flamingo. The dive boat leaves by 8:30 and you will complete two dives at different sites with approximately 1 hour surface interval. After the two dives we return to the Flamingo Marina at approximately 1pm. Travel time to the islands is 30 mins.

The maximum dive depths are 60ft/20m at most sites and our group sizes are 4/5 to 1 PADI Professional.

On board we serve soft drinks, chilled water, fresh fruits & cookies. Please feel to bring along your own snacks and drinks if you feel you will need something additional to what is provided. You should also think about bringing sunscreen and a towel.

We also offer a FREE Pick Up/Drop off service in the Flamingo/Potrero/Conchal areas subject to availability and charge $10 per person as far Tamarindo.
Book now